Jacky Perrenot
surfe on the wave of the digitalization
Jacky PERRENOT is deeply committed to the digital transition and continues to develop innovative solutions on a daily basis.
Nowadays, road transportation generates more information flows than physical ones.
However, the satisfaction of our customers' requirements requires the total automation of the logistic chain.
We work closely with our partners to deploy various automated processes internally, from the order placement to its completion, using different technologies.
EDI,
Communication Portail

,

GED,
API,
Embedded computing,
Applications smartphones,
Inter-connection with digital platforms used by our customers,
The electronic invoice, …
driver
connected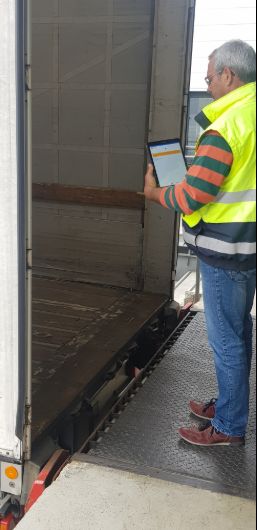 E-CMR, Data processing, IOT (vehicles and warehouses) will soon be part of tomorrow's transportation infrastructure.
Our main objectives for our digital transition:
The permanent satisfaction of our clients
Implementing innovative solutions based on reliable, relevant, complete and updated information.
Proactive (ETA, alerts),
Automated return of shipments,
TRACKING/TRACING,
Qualitative analyses,
Decision assistance (availability of ressources, customized services),
Electronic invoices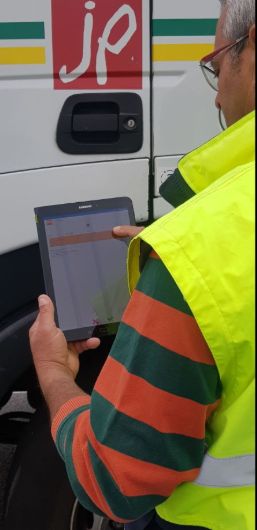 Our operational expertise and our drivers' skills allow us to optimize our services and their profitability (real-time information, itinerary optimization, navigation alerts, etc.).
In compliance with our CSR policy, the digitalization of our processes allows us to avoid empty kilometers and optimize the maintenance of our equipment (on-board connectors, predictive analyses and anticipation of corrective measures), the reduction of GO consumption and our carbon footprint.
The PERRENOT group relies on:
Tools developed internally by our IT team (TMS, WMS, communication platform, customer-specific solutions ...) to control all our processes and provide the most appropriate answers to our internal and external clients.
The integration of innovative solutions from the market into its Information Systems